Aarhus University is involved in a major new business partnership aiming to revolutionise Danish district heating.
Denmark has long been a world leader in energy-efficient district heating. Two out of three Danish homes are today heated by district heating, but the more than 400 different district heating systems are often very different, and therefore face different challenges in optimum planning and operation.
In recent years, however, new technologies for data collection have arrived, such as meters at the consumer, and these provide new opportunities for optimisation.
Therefore, the Department of Engineering at Aarhus University has joined a major and extensive project called HEAT 4.0, which will provide new solutions for data-driven optimisation of district heating systems.
"There's a huge untapped potential in the data collection systems currently being deployed in district heating systems. We have to be better at using this data to optimise district heating production, distribution and consumption as a whole. Among other things, it's about using data to exploit the different dynamics in the system, for more energy-efficient operation," says Associate Professor Steffen Petersen, who is heading the research group Indoor Climate and Energy at Aarhus University.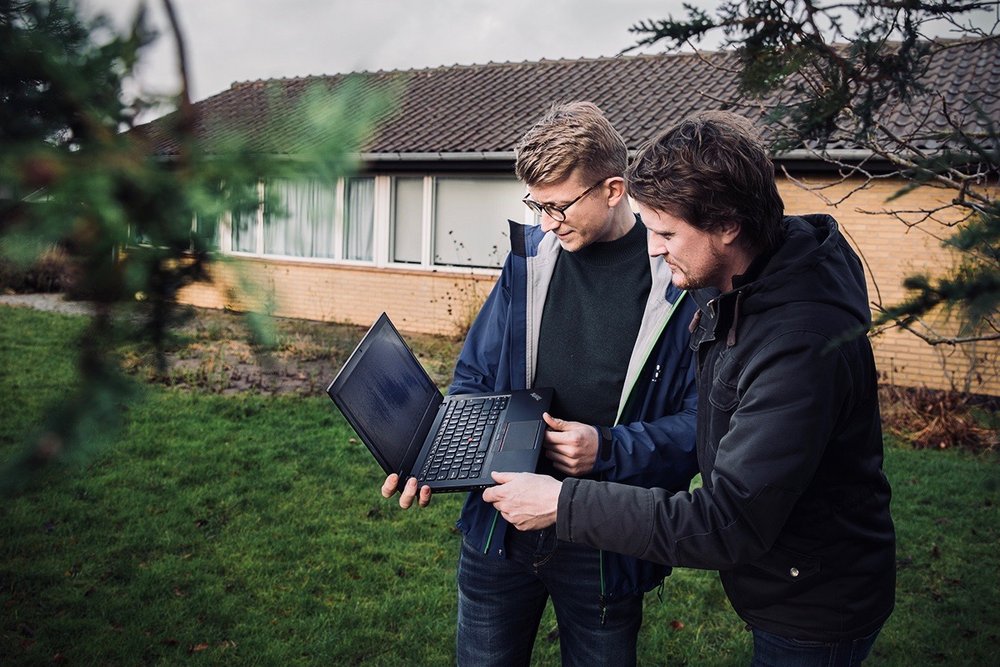 Associate Professor Steffen Petersen (right) is responsible for coordinating activities related to heat management in houses. Photo: Lars Kruse / AU Foto.
The university's task in the HEAT 4.0 project will primarily be to contribute competences in research and development of new technologies to make heat demand in buildings more flexible, and thus an asset in the optimising the design and operation of district heating.
But in addition, Steffen Petersen is responsible for coordinating activities related to heat management in houses; a sub-project in which the technology companies Danfoss, NeoGrid and Lean Heat are also taking part.
Neogrid is based in Aalborg and will be working with technologies for smaller residential properties and office buildings, while Danfoss and Lean Heat will be looking at larger housing projects.
"It's a large and ambitious project in which industry, utilities and universities have joined forces to develop technology to help maintain the competitiveness of district heating well into the future. The goal is to lower costs and for more sustainable production, and clearly this will ultimately benefit Danish district-heating customers," says Steffen Petersen.
---
Facts about the project 
Supported by DKK 25 million from Innovation Fund Denmark.
Total budget: DKK 36 million.
Duration: 3 years.
Title: HEAT 4.0 – Digitally supported Smart District Heating
Project participants: NIRAS (project manager), the Danish District Heating Association, Brønderslev Forsyning A/S, Trefor Varme A/S, Hillerød Varme A/S, Danfoss A/S, Logstor, Kamstrup A/S, EMD International, Enfor A/S, Neogrid Technologies Aps, NorthQ, Leanheat (Finland), Tomorrow, DTU and Aarhus University.