On behalf of LOGSTOR, VP, General Manager in France, Alain Lintz received the Prize of Export from the Danish French Chamber of Commerce. HRH Princess Marie of Denmark presented Alain with the prize in the presence of HRH Prince Joachim, his Excellence the Ambassador of France in Denmark, François Zimeray and EVP Commercial, District Energy Peter Agneborn.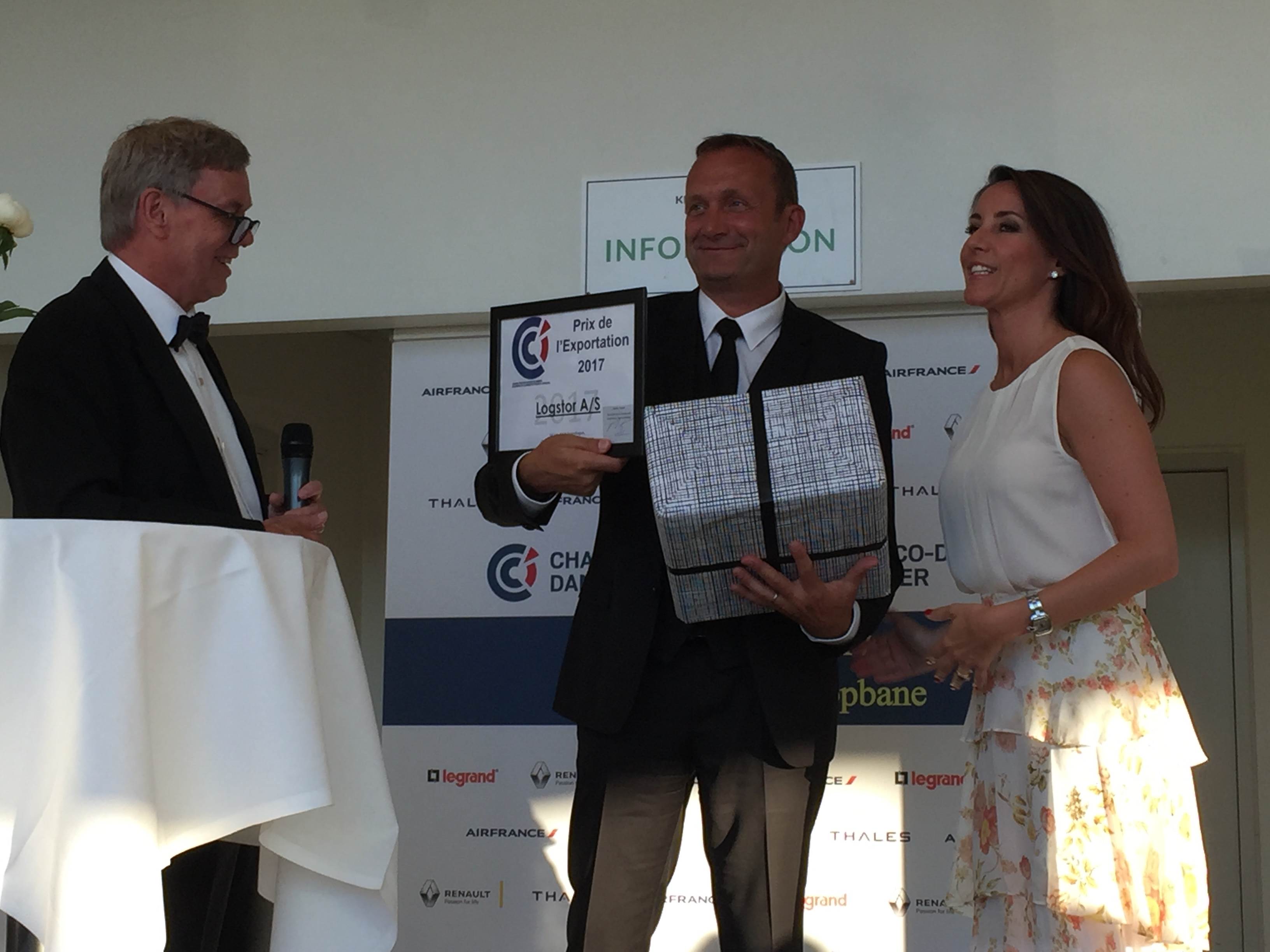 The Chamber had recommended LOGSTOR for the Prize of Export due to its extraordinary achievement within export to the French market.
During the last 4 years, LOGSTOR has increased its export to the French market by 40 % and has a turnover of 72 million DKK in a very competitive market with one national producer and four other competitors.
Alain Lintz explains: "The reason why LOGSTOR still manages to succeed is due to the company's focus on research and development which has made us able to compete on quality and energy savings. Also, our sales team succeeded in explaining to our customers the benefits of using the technically advanced pipe systems rather than the low-cost systems."